Hotel SEAGUL
It is right in the center of Hurghada on Sheraton Street, full of shopping opportunities. Near the new Marina. Very good transport accessibility to all parts of the city.
We came to check in at the hotel in the evening. We got the wristbands and the ground floor room right away as we wanted and without a bribe.
Room: Before renovation, but nothing was missing. Wide beds with a comfortable mattress, perfect water pressure and temperature in the shower. Only a few minor flaws, such as missing one bedside table and a basket in the room, old furniture and a refrigerator. However, I consider it unimportant.
Cleaning without problems every day, as well as refilling water, coffee, tea, sugar…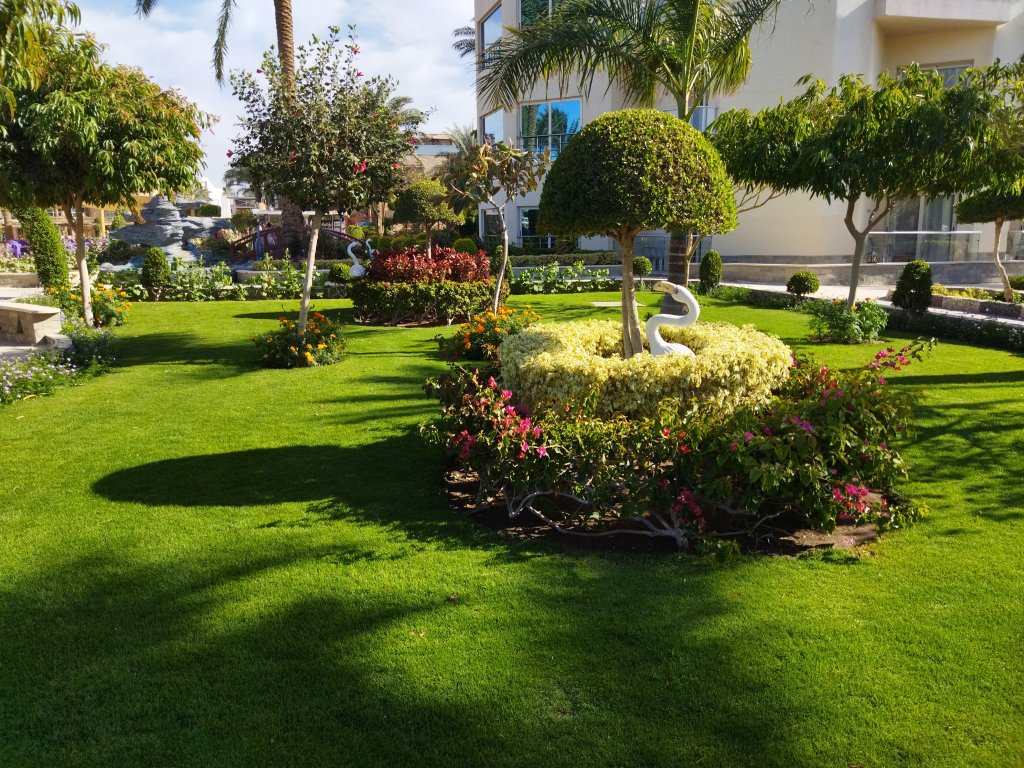 In the premises of the SEAGULL hotel
there are beautifully maintained gardens with artificial streams and small waterfalls.
Staff: everyone is nice, friendly, accommodating. The hotel management is trying hard to improve the level and services.
Clean everywhere, plenty of space in the dining room. All very tasty. Some meals are repeated every day and some once a week.
But there was enough, so you could choose something different every day if you wanted. The restaurant by the beach also works in winter.

Bars: there are more by the pools and on the beaches. Mixed drinks, non-alcoholic and alcoholic drinks, coffee, teas.
Daily ice cream for adults in the bar by the lagoon. Fresh fruit juices are also available for a fee.

Pools: open year-round, 3 heated in winter. J
a large one in the new part, one for children and one with water slides.
The water in the toboggan and children's is essentially warmer than in the large one.
Clean water in all.

Beaches: Sandy, gradual entry into the water. The largest beaches in the city center.
Sea without corals and fish, which is a minus for some, but it may suit some.
Plenty of sunbeds even during the day and plenty of space around.
In the winter season, wind screens would be gathered near the sunbeds. But there is a leeward wind in the Lagoon and they are not needed there.

Overall, a very good hotel for a decent price.
I recommend.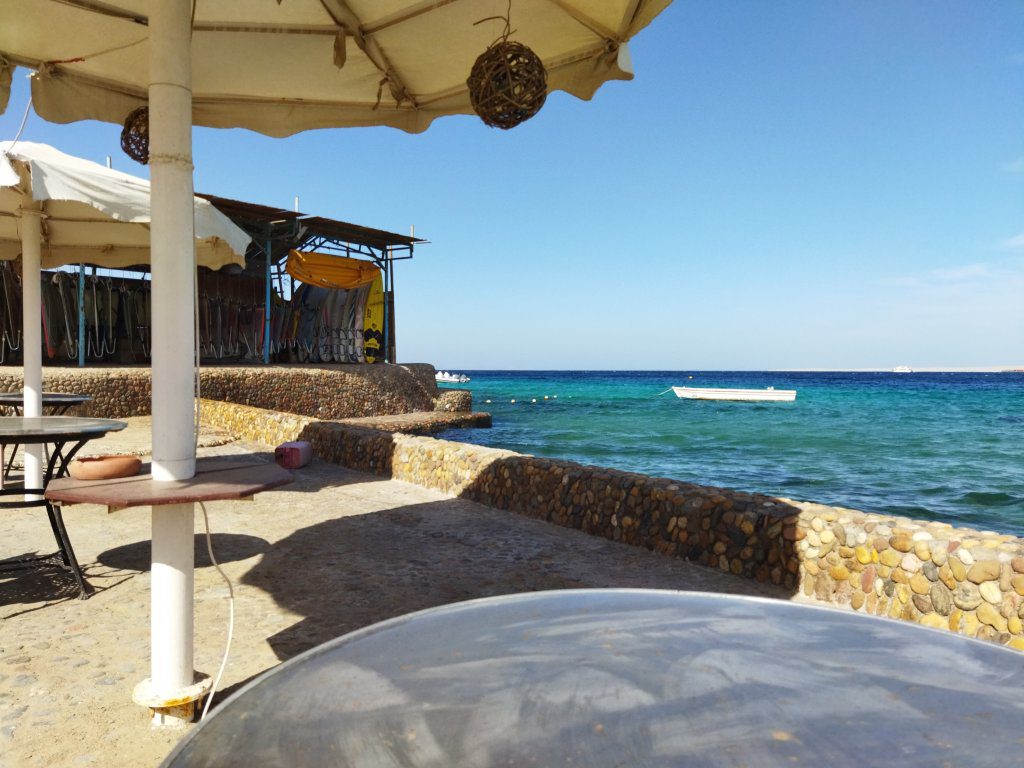 With us you will discover the wonders of the Red Sea

you will get to know the underwater world as well as the colorful beauty of fish, animals and corals, or the mystery of shipwrecks.

We will teach you to dive or you will progress further

You can also take a diving course in Hurghada in the Czech language with an SDI or PADI certificate

Towards the sun.

Beautiful beaches on the islands, dolphin watching and also snorkeling at the cliffs.