with international validity in English language.
Diving course
takes place directly on the boat in a sea full of fish.
You will start your course directly on a boat sailing on the sea, in beautiful weather and naturally in the English language and in a relaxed atmosphere, under the guidance of a qualified instructor, who will first familiarize you with the theory according to the established prescription. In order to achieve the quality of teaching and an individual approach, the course takes place in very small groups or individually.
and then a practical exercise
Under the supervision of the instructor, you will try out what you have learned in practice. Prescribed underwater exercises await you according to the type of course. After completing the course, you will receive the SDI certificate immediately, and in the case of the PADI course, it will be sent to you by mail.
The most popular diving course with a certificate.
Open Water Diver is complete, carefully structured
diving course
for beginners, designed to take you from a non-diver with little or no previous experience to a certified diver to a maximum depth of 18 meters. The certification is globally recognized and valid for life.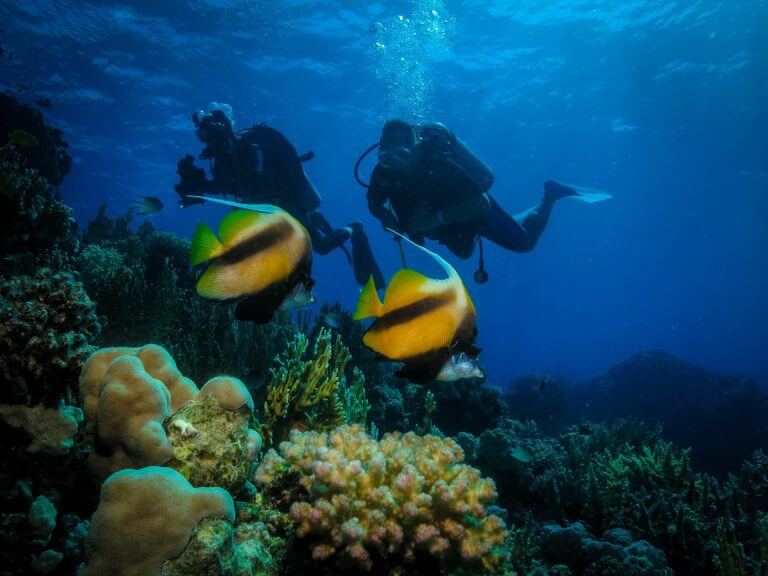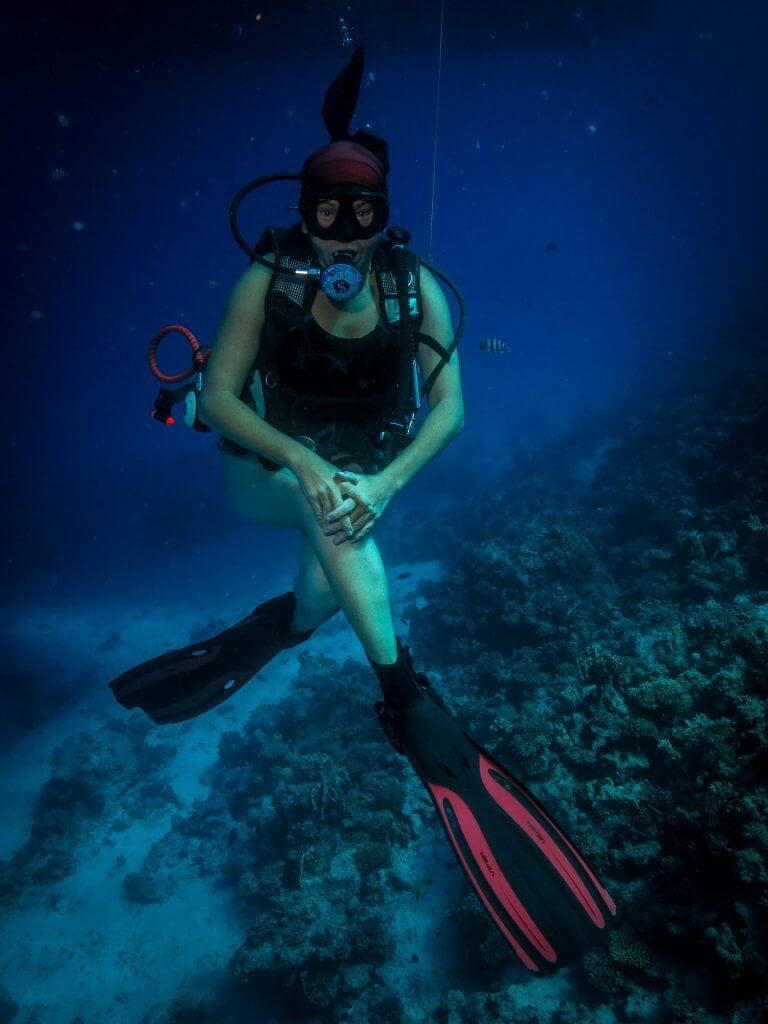 Expand your diving experience and knowledge.
diving course
Advanced Open Water Diver is a two-day course that provides certified OWD divers with experience in new situations, well organized, structured and supervised.
You will dive from a boat with different underwater activities to improve your experience and skills.
EMERGENCY FIRST RESPONSE (EFR)
Handle any situation and save lives thanks to the diving first aid course.
Emergency First Response gives you the tools you need to perform CPR and first aid.
Whether you are a diver or not, Emergency First Response prepares you to deal with potentially life-threatening situations.
This comprehensive program consists of two basic modules that can be offered in tandem and independent courses: primary care and secondary care.
Together, these courses lead to extensive training in CPR and first aid.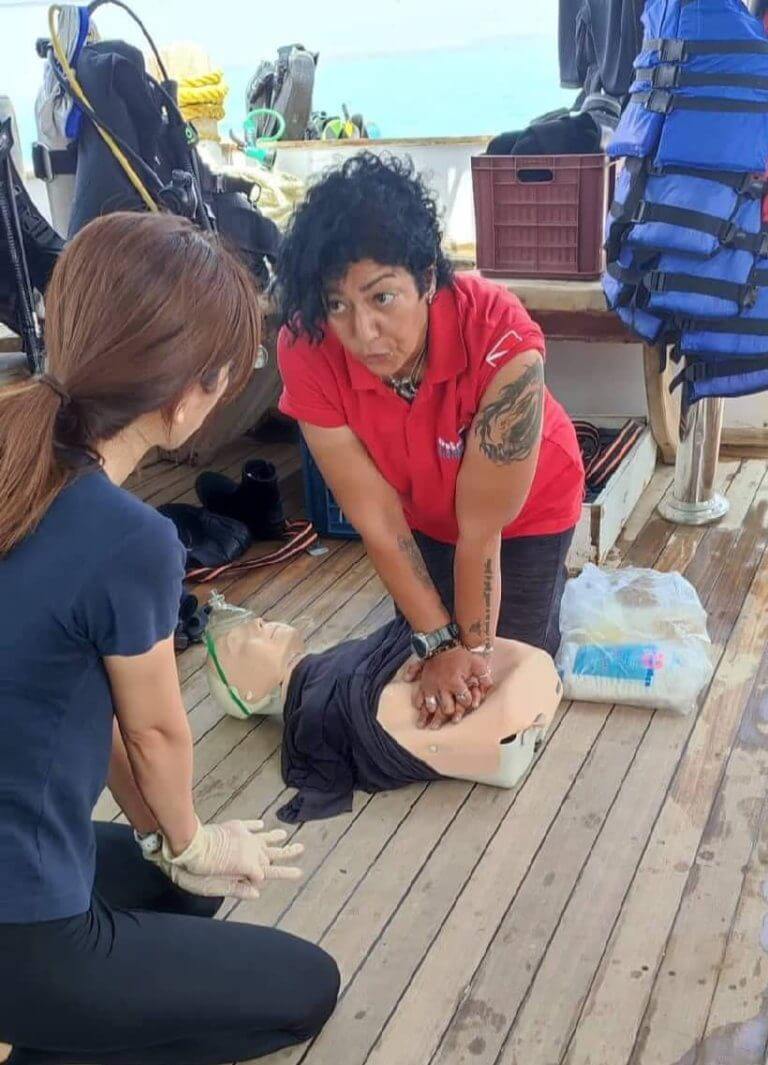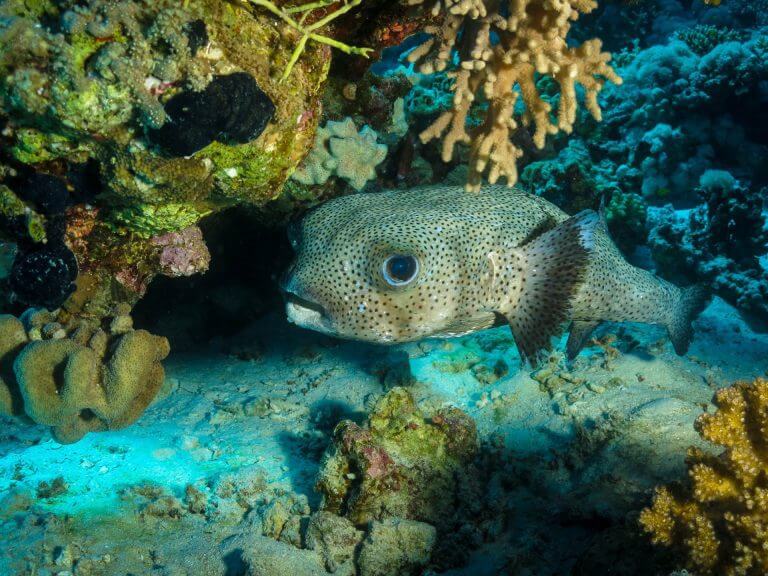 DIVEMASTER
Become a certified professional diver
Diving course
Divemaster is the first professional level. During this course you will learn how to work with beginners and be with them when they collect their first underwater experiences. You will learn how to accompany and guide certified divers in foreign waters. Your instructor will also teach you how to handle diving groups and how to teach safe diving from a boat. In order to become a professional divemaster, you will learn the physical and psychological effects on divers. You will learn how to perform well and your knowledge will rise to a professional level.
WRECK DIVER
Whether it is a wreck that was deliberately sunk to serve "aquatic life" and divers as an artificial reef, or whether it is the result of an accident, wrecks are always something fascinating. Windows to the past. Ships, planes and even underwater cars are popular objects for exploring and enjoying the creatures that have settled there.
Each wreck offers many opportunities to discover something special, maybe even solve the mystery that surrounds it, or see something that other divers have missed.
The special course "Wreck diving" is popular because it offers divers a very special adventure, during which they will learn new procedures and follow them responsibly.